Start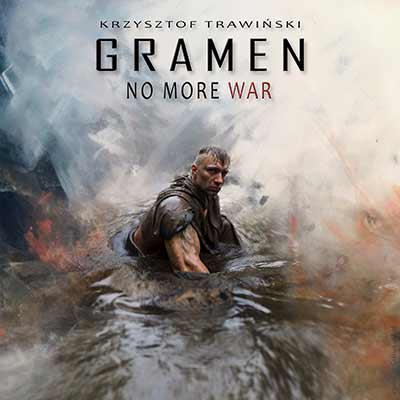 GRAMEN - No more war
War
No more
Vote

Vote for song on Spotify!
Available on platforms
No more!
A war is an accumulation of our sins,
First the small ones, committed carefully and patiently,
To act as a vaccine.
Then come the bigger ones:
Pride walks boldly into the fire with greed,
Lying with jealousy is wallowing in a mire,
Anger strips even the wise of their dignity.
This is how dirt sticks to our consciences,
Until, finally, the Darkness comes.
War is a fire that people put out with petrol
And it continues until the ruins burn out.
And when the ashes stop glowing,
We wake up from a bad dream covered in sweat.
And we shout with all our might 'never again!'
While our children
They shoot at each other with fake rifles ...
No more war
The single was released on streaming platforms on September 15, 2023.
Some content is not tailored to your profile. If you are of legal age you can
give your consent
to the processing of your personal data. In this way, you will also have an impact on the development of our website.